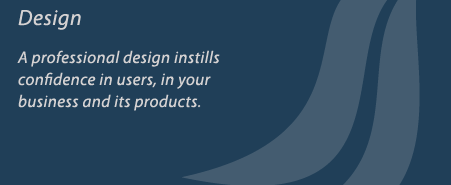 Roaring Media excels at delivering engaging brand experiences on line! A professional design instills confidence in users and in your business and its products.
Web design is also more than just visual, user flow and proper presentation of information can have as big of an impact as the visual impression. Guide your site visitors in the direction you want them to take on your site. Excite users by creating an atmosphere they can identify with, that captures the essence of your business and why they are visiting your site in the first place.
At Roaring Media web design is considering all the factors it takes to make a website successful for your business!
* Professional Engaging Interface
* Thoughtful User Interaction
* Clean Modern Design
* Smart Shopping Processes
* Easy and Intuitive Checkout